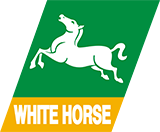 About White Horse
White Horse offers a full range of tiles for interior and exterior applications and floors and walls to meet the needs of customers with one-stop-shopping service.
About the brand
Awards and Recognition
Quality assurance
About the brand
With white horses galloping on grasslands as the brand's DNA, White Horse has spared no effort to practice "environmental protection and energy conservation" as well as "technology innovation," becoming the only tile brand that has won in the Taiwan Excellence Awards for consecutive years.
Extraordinary taste designEternal quality commitment
From the interior to the exterior, from façades to floorings, we always fulfill the demands of customers for both spatial design and functionality through a wide range of choices composed of a wide variety of product series, versatile designs and pattern diversity.
Insist on the sustainable valueCreate a heritage of inheritance.
The brand's DNA drives the company continuously to develop digital inkjet printing tile, which is energy-efficient, eco-friendly and low-carbon products. Also, White Horse creates tiles that are warm, safer and healthier for customers, hoping to make the most suitable and reliable tiles for every household.
Awards and Recognition
In order to strive for sustainability and excellence, White Horse not only brings in the latest state-of-the-art technologies, but also continue to enhance customer service, product development, and product designs. These efforts have been recognized by attaining numerous awards and international certifications.
Quality assurance
To provide customers with superb experience and exceptional quality service.